Dairy free, gluten free, sugar free & delicious brownie!
Serves: 9
Time: 35 minutes
Ingredients:
10 Pitted Dates
3 Egg
1/6 cup Fancy Molasses (3 tbsps)
8 tbsps Coconut Oil (melted)
2 tsps Vanilla Extract
1 cup Unsweetened Almond Milk
1/2 cup Coconut Flour
1/4 cup Cocoa Powder
2 tsp Ground Ginger
1 tsp Cinnamon
1/4 tsp Ground Cloves
1 tsp Baking Soda
1/4 tsp Baking Powder
1/2 tsp Sea Salt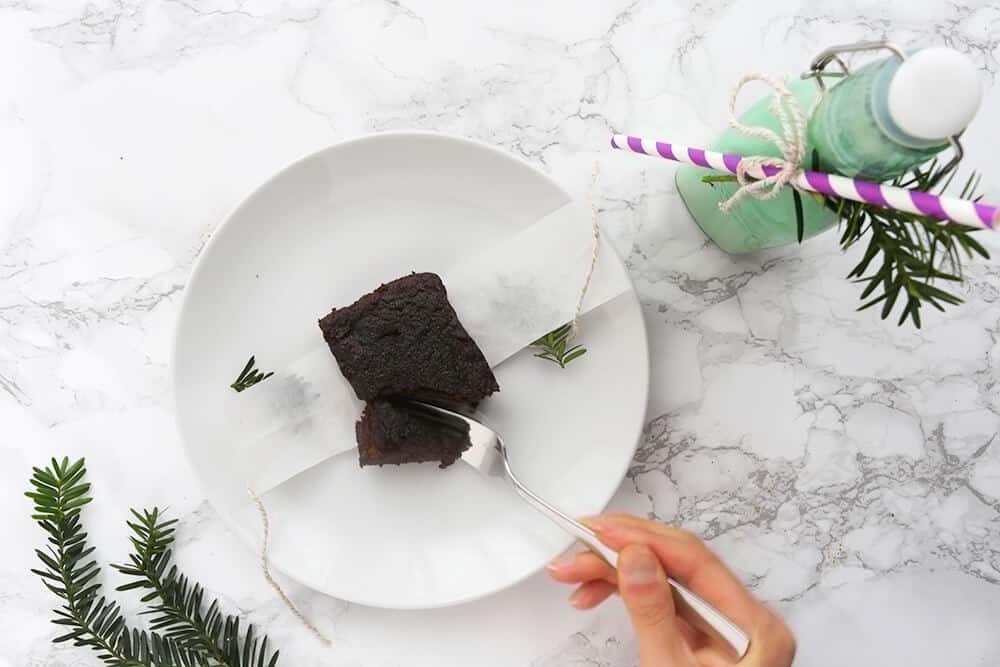 Directions:
Preheat the oven to 350.
Place dates in a food processor and pulse until pureed, or chop the dates finely.
In a large bowl, blend the dates, eggs, molasses, melted coconut oil, vanilla extract and then almond milk until thoroughly combined.
Combine the remaining dry ingredients in a separate bowl.
Slowly add the dry ingredients to the wet ingredients and combine thoroughly, scraping down the sides until you have a smooth batter.
Line a 9×9 baking pan with parchment paper, pour in the batter and spread evenly. Bake for 30 minutes or until a toothpick comes out clean.
Let cool for at least 10 minutes. Slice, serve and enjoy!
Suggestions:
Storage – Refrigerate in an air-tight container up to 4 days. To freeze, wrap brownies tightly with aluminum foil or plastic freezer wrap, or place in a heavy-duty BPA-free freezer bag.
Make A Cake – Cut out parchment paper to line a 9″ cake pan. Cook per instructions above and let cool. Top with whipped coconut cream.
Recipes and photo's from That Clean Life.